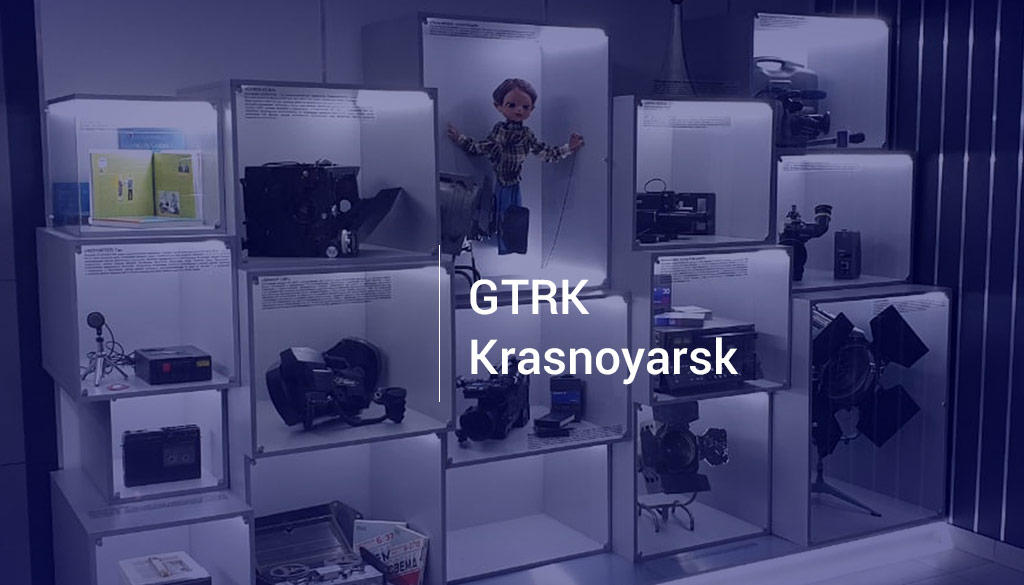 GTRK «Krasnoyarsk», a subsidiary of "The Russian Television and Radio Broadcasting Company" (VGTRK), operates in the Krasnoyarsk region. It is one of the oldest broadcasters in the area, on air since 1957.
The broadcaster wanted to switch to HD and replace their existing newsroom system to have a workflow suitable for modern news delivery and to improve collaboration among their staff.
Now our very own NewsHouse, an end-to-end newsroom platform, designed to meet all the challenges that modern newsroom workflows face, is implemented in GTRK «Krasnoyarsk». This groundbreaking solution allows journalists, editors, and producers to collaboratively plan, create and deliver news. Suitable for all newsroom types and sizes. It provides several advanced tools for planning, ingest, scripting, editing, production, playout, analysis and archive.
Our specialist are keeping busy with the training. On the technical side it covers all the necessary topics to help complete all the operational tasks as well as to solve any inefficiencies. All the GTRK «Krasnoyarsk» staff is gaining practice and experience with NewsHouse.
And we are always happy to improve our customers technology!