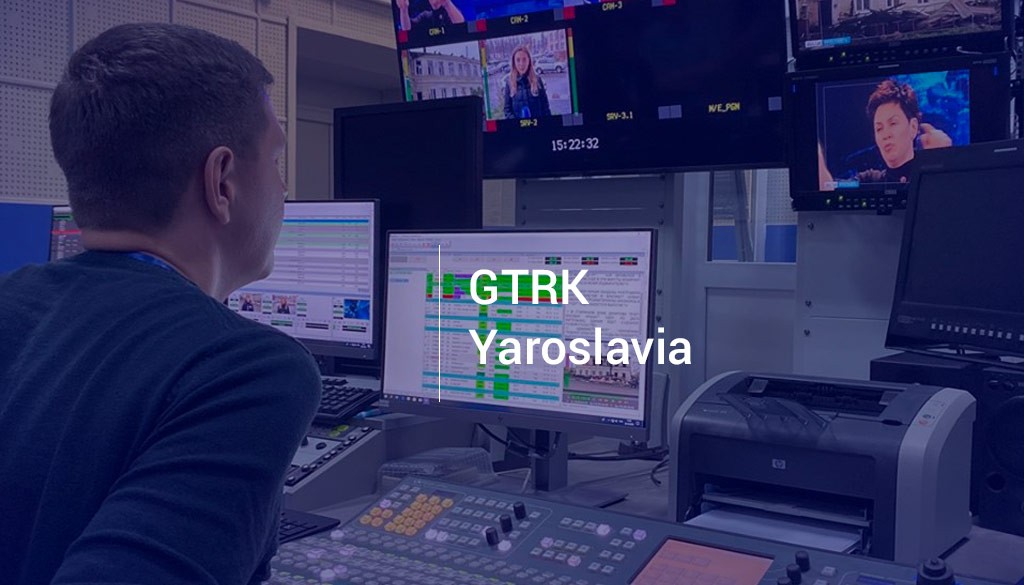 GTRK «Yaroslavia» has chosen Azimuth Soft for their news production workflows recently. A television channel based in Russia, GTRK «Yaroslavl» provides news for the Yaroslavl region. The broadcaster lacked a single platform for all the staff to manage rundowns. Azimuth Soft together with it's partner BRAM Technologies made it possible.
The newsroom staff is able to create all the content quickly and efficiently now within the NewsHouse platform.
The solution features:
✅ Independent rundowns for on-air mode
✅ Convenient and clear history of rundown changes
✅ Automatic Versioning
✅ Advanced Rundown Timing
✅ Story Editing Priority
✅ Embedded Graphics System TitleStation
✅ Advanced embedded Cut Editor
✅ News Agencies Support
✅ Integration with the A-MAM AutoPlay system
✅ End-to-end Rundown Management: from Planning to Archiving
✅ Customizable Workflow for a wide range of tasks
✅ Floating Licenses for Client Applications
✅ Simultaneous Work with text, video and graphics inside the Story
✅ MOS Protocol Support
✅ User-Friendly Intuitive Interface
Both professionals from VGTRK and Technical Support staff from BRAM Technologies and Azimuth Soft are keeping busy with training.
Thank you for your choice.
And we are always on hand to assist you in your transformation.