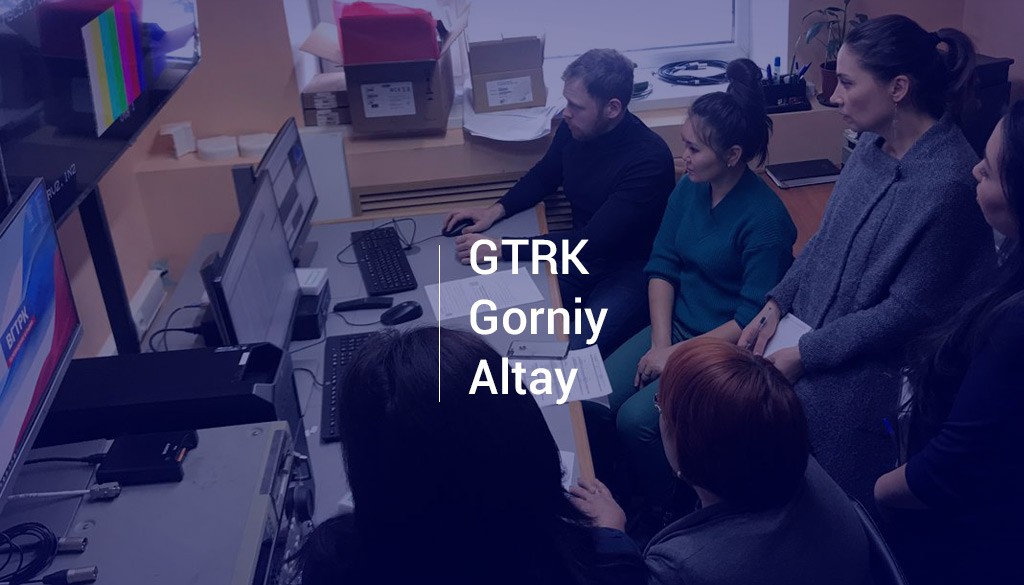 We are pleased to announce that modernization of GTRK «Gorniy Altay» is on fast-forward. Azimuth Soft is helping broadcasters to rise to the challenge of HD production while maintaining best-quality for existing workflows.
Our Trained & Accreditated Technical Staff together with outstanding VGTRK specialists trained GTRK «Gorniy Altay» personnel.
Thanks to deep knowledge of ingest, asset management, playout, media storage and management, nonlinear editing and DTP new broadcasting complexes principals of work performance are available to our colleagues from Gorniy Altaysk.
Videoservers Azimuth, playout automation system AutoPlay and news production system NewsHouse were installed in GTRK «Gorniy Altay».
Trainees were able to deep dive into the automation TV applications with many demonstrations.