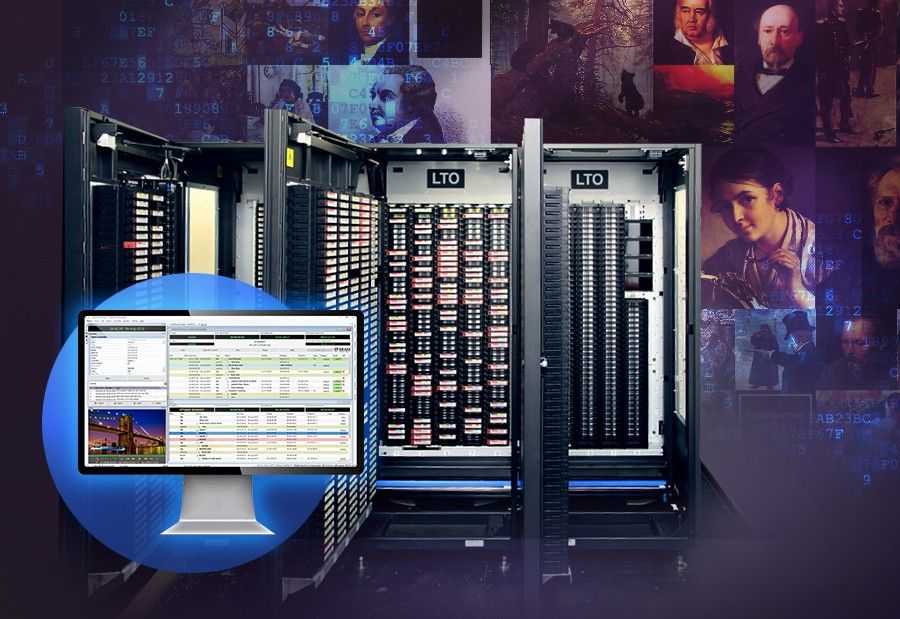 Azimuth Soft has designed and delivered a bespoke integration between the AutoPlay enterprise media workflow platform and an in-house asset management system used by a key customer, a national television network.
The integration allows the transfer of media files from the production environment of one of the stations into the network's centralized MAM and Archive systems.
The main requirement for this project was to keep all the station's and network's departments involved in program preparation constantly up-to-date on the movement of media material along the workflow chain until its going on air.
A simplified model of this workflow would look like this: the media content is received from a provider, is ingested into the broadcast automation system, undergoes editorial checks and technical quality control. If everything complies with government regulations and technical requirements, the material is moved to PCRs for airing according to the channel's schedule. In the event the content does not pass some of the checks, the provider makes the required changes and a new version of the material is ingested again. All the steps along the workflow are displayed in the AutoPlay system and are forwarded to any interested third-party system users via XML files. The workflow can be finely tuned using the new Clip Status functionality, which we've recently covered in our website's news section.
All Clip Statuses are configured in AutoPlay's Admin module, the rights to statuses and transitions between them assigned to users according to their workflow roles. For example, the Editor can preview a Clip and change its status to "Checked by Editor" or "Rejected by Editor", but not to "Checked by QC".
The AutoPlay system allows to save multiple clip versions to its database for possible comparison in case a media asset is modified or completely reworked by its provider. All Clip Status changes are recorded in a special "Status history" AM field, where the date, time and the name of the user making the transition is stored. As well as manual status changes, for this project we've also developed automatic actions for certain status transitions. For example, when a clip's status is set to "To Central Archive", a fully detailed XML report and a copy of its media file (in the highest quality format with all mark-up removed) are exported from AutoPlay to an exchange folder.
The completion of this project affects all departments of the TV station involved in content production and playout, speeding up content migration, decreasing the number of errors and simplifying the audit of personnel activity. By delivering it successfully and on time we have proven that Azimuth Soft has the capability to integrate with the most complex asset management and enterprise automation systems some of our customers develop in-house for their specific needs.